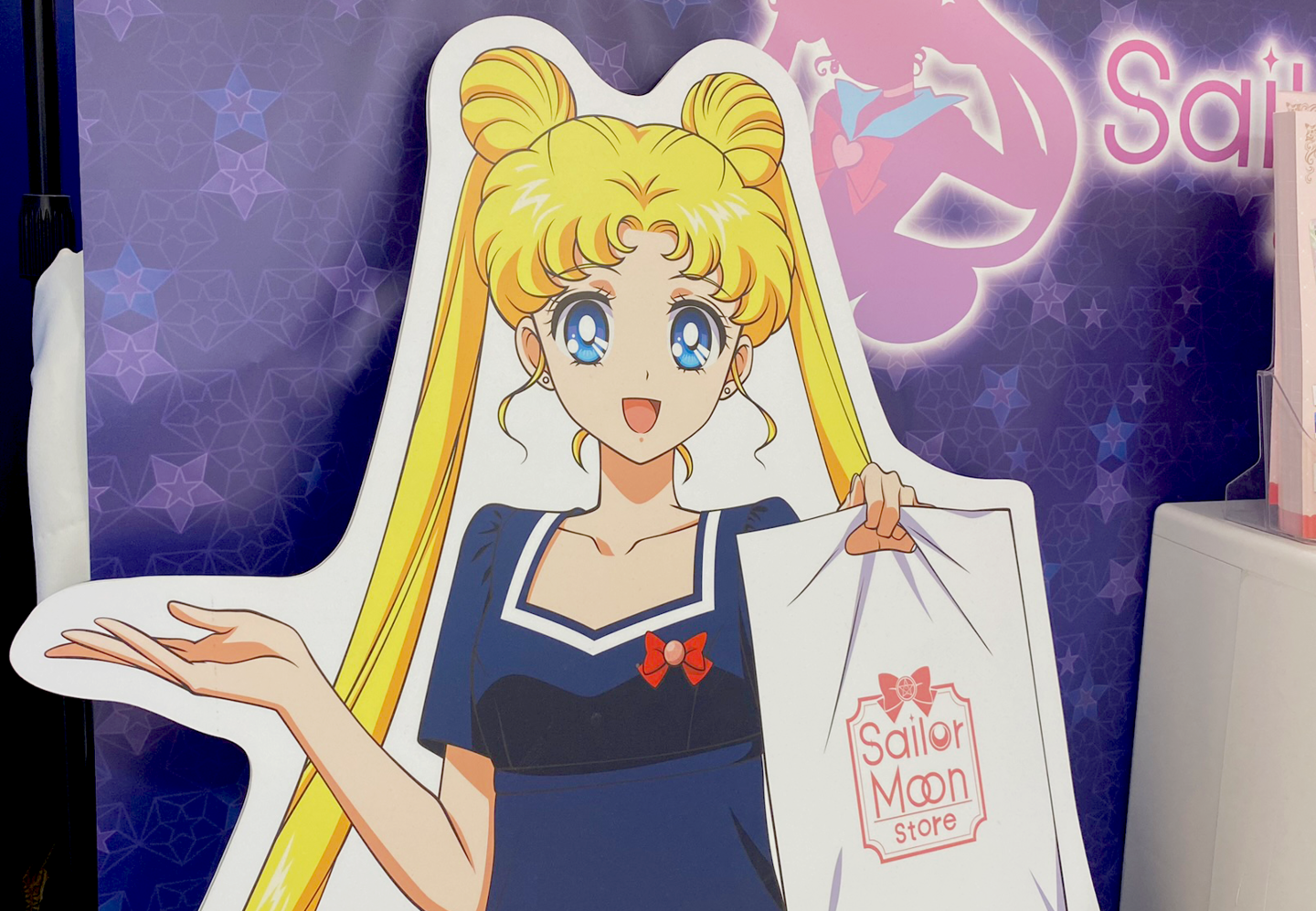 On this page, we will introduce shops that offer a wide range of official merchandise for the anime series "Sailor Moon."The official Sailor Moon shops have a plethora of new products for sale, which will undoubtedly excite any fan. SailorMoon merchandise from the past has become extremely rare and is often traded at high prices. However, in Tokyo, there are shops that sell rare merchandise as well.We encourage you to use this page as a reference and enjoy shopping for Sailor Moon merchandise when you visit Tokyo.
There is an official SailorMoon store in Harajuku, Tokyo. Although the store itself is small, it sells rare items that are difficult to find elsewhere, including official new products that may not be readily available online.The store attracts many Japanese SailorMoon fans, and due to its small size, there are entry restrictions in place. Foreign tourists are not often seen in the store.The interior of the SailorMoon store is divided into two areas, designed to resemble the kingdom of "Crystal Tokyo" from the 30th century future Earth, and the ancient lunar kingdom of "Silver Millennium."The items sold in the store include popular cosmetics released in the past, as well as apparel, merchandise, and a wide range of store-exclusive items.
The Sailor Moon store is one of the few shops that sells official merchandise,and it's a must-visit place for fans. Due to its small size, it tends to get crowded, so it's better to visit during weekdays when there are fewer Japanese visitors. On weekends, many Japanese people visit the store, making it difficult to browse the items thoroughly.The store is located in the heart of Harajuku, and you can easily find it by using "Laforet Harajuku" as a landmark. The store is situated in a prominent and easily recognizable location.
In Nakano Broadway, there are many shops that specialize in anime and manga merchandise, creating a shopping mall-like facility. Among them, there is a specialty store called Mandarake, which deals with Sailor Moon goods. Although the store is small, it offers rare Sailor Moon items that are difficult to find as official merchandise. Inside the store, you will find an exciting display of appealing goods for Sailor Moon fans, such as the Cosmic Heart Compact, Usagi's Fruit Parlor, Spiral Heart Moon Rod, and character cards. The products are highly collectible and come with a higher price tag, but this store is likely one of the most valuable sources for Sailor Moon merchandise in Tokyo. If you're a Sailor Moon fan, it is definitely worth a visit! Highly recommended.
Nakano Broadway is located about 200 meters straight ahead from the north exit of Nakano Station, following the shopping street. Once you descend from the station, proceed straight north. The Sailor Moon shop in Mandarake is situated on the 4th floor of Nakano Broadway. It can be a bit tricky to find as it is somewhat inconspicuous. The shop is called "Plastic Sailor Moon" and features precious Sailor Moon items displayed in glass cases. Pay close attention and take care to find the shop as it may appear modest and easy to overlook.
Furthermore, within Nakano Broadway, apart from Plastic Sailor Moon, there are many other shops that sell Sailor Moon-related merchandise, including books (mostly in Japanese), cards, figures, and costumes. Since it is not overly crowded, it is enjoyable to take your time and explore. Many foreign tourists who love Japanese anime and manga visit Nakano Broadway.