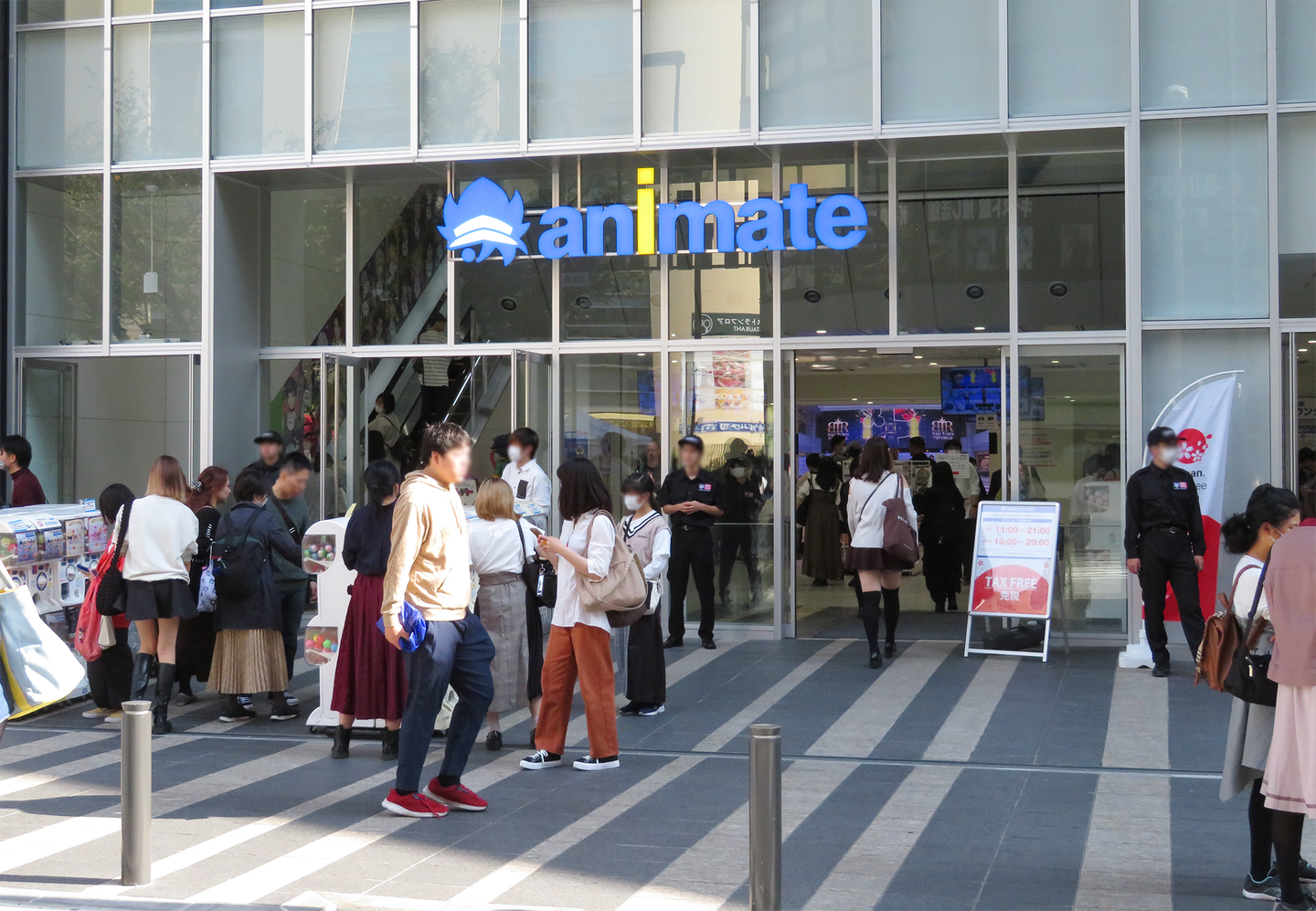 ANIMATE IKEBUKURO MAIN STORE @IKEBUKURO
Address: 1-20-7 Higashi-Ikebukuro, Toshima-ku, Tokyo, Japan.
Google Map: https://maps.app.goo.gl/LnsBKJXyvzwuy6hT6
Access: 10-minute walk from JR Ikebukuro Station.
Opening Hours: On weekdays: 11:00 AM to 9:00 PM / On weekends and holidays: 10:00 AM to 8:00 PM
Website: https://ex.animate.co.jp/shop/ikebukuro/


Animate Ikebukuro Main Store is the most famous and spacious anime shop in Japan. It can be considered the epicenter of Japanese anime, and the store is always crowded, with its floors filled with young women in their teens to twenties. The store sells official merchandise from well-known anime and manga series such as One Piece, NARUTO, Jujutsu Kaisen, Golden Kamuy, Gintama, DRAGON BALL, HUNTER×HUNTER, My Hero Academia, as well as Pokémon and Studio Ghibli works like Kiki's Delivery Service and My Neighbor Totoro, all of which are featured in magazines like Weekly Shonen Jump. Their selection of official merchandise from these highly popular series is on par with other Animate stores.

What sets Animate Ikebukuro Main Store apart from others is the availability of self-published comics created by anime and manga enthusiasts, known as doujinshi. This store has a significantly larger inventory of doujinshi compared to other locations. It's worth noting that the doujinshi available at this store are mostly in Japanese, so foreigners may have difficulty understanding the content. However, those interested in discovering potential future anime hits among doujinshi will find this store to be an exciting destination.
Animate Ikebukuro Main Store is located about a 10-minute walk from Ikebukuro Station. It's a good idea to use NAKA-IKEBUKURO PARK as a landmark when heading there. The store is always crowded, so it's recommended to visit during weekdays in the daytime. Especially on weekends, it can get extremely crowded, and it may take a while to check out at the registers. Ikebukuro is known for its many anime and manga shops, and the city itself actively promotes itself as an 'anime town.' Near Animate Ikebukuro Main Store, you'll also find Sunshine City, which houses a Pokémon Center. Visiting both locations together can be a great idea.